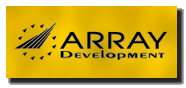 Draft Announcement and
Administrative Notice
---
Welcome to the DeLiberation™ Extranet Consultative Framework.

As a Moderator or discussion leader, you will follow a simple procedure to set up your discussion group.

Please fill in the windows below to automatically generate a Draft Announcement and an Administrative Notice. These two important documents will practically define how your discussion group will operate. The completed form will be emailed to you and also send to our Discussion Template Service. Eventually, both documents will be placed on the Discussion Group's support Web site.

The final version of Announcement will be sent to the invited participants for this discussion group to provide initial notification. The Administrative Notice will be automatically emailed to every subscriber immediately after they are connected to the list and also sent monthly to the mailing list.

It is especially important at this stage:

1) To define the question.
2) To finalize the list of selected participants to whom the final version of the Announcement will be sent.
---
Please name the discussion group.
Make the name one word, short and easy to spell.
Do not use spaces in the name.
If possible, use non-capital letters only.
---
Please contact us using email (preferred), fax or by phone, to:
array (at) ARRAYdev.com
Phone: (613)733-0399
Fax: (613)248-4819
---
[Home]