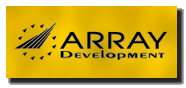 Vendor List
---
This area of the Internet Directory of Catalogs is sorted by vendor. You can also use Catalog Index to locate the appropriate catalog by using Industry Categories.

The number and the category immediately after the vendor's name denotes The North American Industry Classification System (NAICS). The NAICS is used by the US Small Business Administration as a guide in defining industry categories. The NAICS list is available online for refrence and also provides information for converting Standard Classification System (in Part 19 of the US Federal Acquisition Regulations) to the new NAICS.

If you are aware of any additional catalogs that should be posted in our Directory, please use Catalog Registration area to let us know of them.

If you would like an enhanced listing for your catalog, please contact us to discuss your needs.
---
[ A | B | C | D | E | F | G | H | I | J | K | L | M | N | O | P | Q | R | S | T | U | V | W | X | Y | Z ]
---
A
---
Arbour Recycled Products
NAICS code: 452 General Merchandise Stores
Catalog address:
Email:
Telephone: (613) 567-3168
Fax: (613) 567-3568
Most popular catalog items:
BBB Membership:
Independent security audit performed by:

---
American Coin and Stamp Brokerage Inc.
NAICS code:71 Arts, Entertainment & Recreation
Catalog address: http://www.wid.com/coin/
Email: http://www.wid.com/coin/bid.html
Telephone: 1-(800)-682-2272
Fax: 1-(516)-546-2315
Most popular catalog items:
BBB Membership:
Independent security audit performed by:
---

Amsterdam Products Ltd.
NAICS code:453 Miscellaneous Retail
Catalog address:
Email:
Telephone: (613) 933-739
Fax: (613) 933-4733
Most popular catalog items:
BBB Membership:
Independent security audit performed by:

---
Amnesty International.
NAICS code: 448 Clothing & Clothing Accesories Stores
Catalog address:
Email:
Telephone: (613) 563-1891
Fax: (613) 563-7214
Most popular catalog items:
BBB Membership:
Independent security audit performed by:

---
Avenue J Florist
NAICS code:11 Agriculture, Forestry, Fishing & Hunting
Catalog address:
Email:
Telephone: 1-800-982-3168
Fax: 1-718-692-1990
Most popular catalog items:
BBB Membership:
Independent security audit performed by:

---
[Top]
---
BLACK BOX Corporation
NAICS code:335 Computer & Electronic Product Manufacturing
Catalog address: http://www.blackbox.com
Email: info@blackbox.com
Telephone: 412-746-5500
Fax: 1-800-321-0746
Most popular catalog items:
BBB Membership:
Independent security audit performed by:

---
Bridgehead
NAICS code:448 Clothing & Clothing Accessories Stores
Catalog address:
Email:
Telephone: (613) 567-1455
Fax: (613) 567-1468
Most popular catalog items:
BBB Membership:
Independent security audit performed by:

---
Boulevard Office Products Ltd.
NAICS code:442 Furniture & Home Furnishings Stores
Catalog address:
Email:
Telephone: 1-800-363-6444
Fax: 1-800-363-8556
Most popular catalog items:
BBB Membership:
Independent security audit performed by:

---
Builder's Warehouse
NAICS code:444 Building Material and Garden Equipment and Supplies Dealers
Catalog address:
Email:
Telephone: 824-2702
Fax: 824-4715
Most popular catalog items:
BBB Membership:
Independent security audit performed by:

---
[Top]
---
Canadian Professional Info Centre
NAICS code:611 Educational Services
Catalog address:
Email:
Telephone: 1-905-624-1058
Fax: 1-905-624-3752
Most popular catalog items:
BBB Membership:
Independent security audit performed by:

---
Canadian Geographic
NAICS code:448 Clothing & Clothing Accessories
Catalog address:
Email:
Telephone: (613) 745-4629
Fax: (613) 744-0947
Most popular catalog items:
BBB Membership:
Independent security audit performed by:

---
Canadian Organic Growers
NAICS code:11 Agriculture, Forestry, Fishing & Hunting
Catalog address:
Email:
Telephone: (705) 444-0923
Fax: (705) 444-0380
Most popular catalog items:
BBB Membership:
Independent security audit performed by:

---
Canadian Nature Federation.
NAICS code:452 General Merchandise Stores
Catalog address:
Email:
Telephone: (613) 238-6154
Fax: (613) 230-2054
Most popular catalog items:
BBB Membership:
Independent security audit performed by:

---
Canadian Wildlife Federation
NAICS code:452 General Merchandise Stores
Catalog address:
Email:
Telephone: (613) 721-2286
Fax: (613) 721-2902
Most popular catalog items:
BBB Membership:
Independent security audit performed by:

---
CareerTrack
NAICS code:611 Educational Services
Catalog address:
Email:
Telephone: 1-800-334-1018
Fax: 1-800-622-6211
Most popular catalog items:
BBB Membership:
Independent security audit performed by:

---
Carleton Board of Education
NAICS code:611 Educational Services
Catalog address:
Email:
Telephone: 829-6700
Fax: 829-0755
Most popular catalog items:
BBB Membership:
Independent security audit performed by:

---
Code's Mill Factory Outlet
NAICS code:339 Miscellaneous Manufacturing
Catalog address:
Email:
Telephone: (613) 267-2464
Fax: (613) 264-0261
Most popular catalog items:
BBB Membership:
Independent security audit performed by:

---
Comda Advertising Group.
NAICS code:448 Clothing & Clothing Accessories Stores
Catalog address:
Email:
Telephone: 1-800-387-7753
Fax: 1-800-387-9930
Most popular catalog items:
BBB Membership:
Independent security audit performed by:

---
Computerland Direct.
NAICS code:448 Clothing & Clothing Accessories Stores
Catalog address:
Email:
Telephone: 1-800-387-2477
Fax: 1-800-567-2268
Most popular catalog items:
BBB Membership:
Independent security audit performed by:

---
[Top]
---
Data Cal Corporation
NAICS code:541 Professional, Scientific & Technical Services
Catalog address:
Email:
Telephone: 1-800-336-5988
Fax: 1-602-545-8090
Most popular catalog items:
BBB Membership:
Independent security audit performed by:

---
Data-Tech Institute
NAICS code:611 Educational Services
Catalog address:
Email:
Telephone: 1-201-478-5400
Fax: 1-201-478-4418
Most popular catalog items:
BBB Membership:
Independent security audit performed by:

---
DCI
NAICS code:611 Educational Services
Catalog address:
Email:
Telephone: 1-800-324-3976
Fax: 1-508-470-0526
Most popular catalog items:
BBB Membership: SWWRLD2@AOL.COM
Independent security audit performed by:

---
DELL Ware
NAICS code:355 Computer & Electronic Product Manufacturing
Catalog address:
Email:
Telephone: 1-800-839-0143
Fax: 1-800-891-5712
Most popular catalog items:
BBB Membership:
Independent security audit performed by:

---
Denis Office Supplies & Furniture
NAICS code: 452 General Merchandise Stores
Catalog address:
Email:
Telephone: 739-8900
Fax: 739-5991
Most popular catalog items:
BBB Membership:
Independent security audit performed by:

---
Divers Book Sales
NAICS code:453 Micellaneous Retail
Catalog address: http://www.divesite.net
Email: diversbooks@hotmail.com
Telephone: 972-267-6771
Fax: 972-267-6770
Most popular catalog items:
BBB Membership:
Independent security audit performed by:

---
[Top]
---
ELEK-TEK
NAICS code:335 Computer & Electronic Product Manufacturing
Catalog address:
Email:
Telephone: 1-708-677-7660
Fax: 1-800-395-1000
Most popular catalog items:
BBB Membership:
Independent security audit performed by:

---
Edmund Scientific Company
NAICS code:335 Computer & Electronic Product Manufacturing
Catalog address:
Email:
Telephone: 1-609-573-6250
Fax: 1-609-573-6295
Most popular catalog items:
BBB Membership:
Independent security audit performed by:

---
Efston Science Inc.
NAICS code:335 Computer & Electronic Product Manufacturing
Catalog address:
Email:
Telephone: 1-416-787-4581
Fax: 1-416-787-5140
Most popular catalog items:
BBB Membership:
Independent security audit performed by:

---
EMS - Engineering and Manufacturing Services
NAICS code:335 Computer & Electronic Product Manufacturing
Catalog address: http://www1.minn.net/~m211
Email: m211@minn.net
Telephone: (612) 922-2028
Fax: (612) 922-2091
Most popular catalog items:
BBB Membership:
Independent security audit performed by:

---
The Excelsior Collectors Guild
NAICS code: 453 Miscellaneous Retail
Catalog address:
Email:
Telephone: (613) 563-4475
Fax: (613) 563-8075
Most popular catalog items:
BBB Membership:
Independent security audit performed by:

---
[Top]
---
FANTASMA BOOKS
NAICS code:448 Clothing & Clothing Accesories Stores
Catalog address:
Email:
Telephone: 1-800-544-2010
Fax: 1-305-292-7665
Most popular catalog items:
BBB Membership:
Independent security audit performed by:

---
Family Pastimes
NAICS code:71 Arts, Entertainment & Recreation
Catalog address:
Email:
Telephone: (613) 267-4819
Fax: (613) 267-4819
Most popular catalog items:
BBB Membership:
Independent security audit performed by:

---
Friends Of The Earth
NAICS code:448 Clothing & Clothing Accesories Stores
Catalog address:
Email:
Telephone: (613) 230-3352
Fax: (613) 232-4354
Most popular catalog items:
BBB Membership:
Independent security audit performed by:

---
Forecast International / DMS
NAICS code:11 Agriculture, Forestry, Fishing & Hunting
Catalog address:
Email:
Telephone: 1-800-451-4975
Fax: 1-203-426-0223
Most popular catalog items:
BBB Membership:
Independent security audit performed by:

---
Freeman's Sport-N-Print
NAICS code:448 Clothing & Clothing Accesories Stores
Catalog address:
Email:
Telephone: (613) 932-2098
Fax: (613) 937-4214
Most popular catalog items:
BBB Membership:
Independent security audit performed by:

---
[Top]
---
Gardens North
NAICS code:11 Agriculture, Forestry, Fishing & Hunting
Catalog address:
Email:
Telephone: (613) 729-3465
Fax: (613) 729-5792
Most popular catalog items:
BBB Membership:
Independent security audit performed by:

---
The Glass Place
NAICS code:442 Furniture & Home Furnishings Stores
Catalog address:
Email:
Telephone: (613) 347-1428
Fax: 1-800-363-7855
Most popular catalog items:
BBB Membership:
Independent security audit performed by:

---
[Top]
---
Harmony Foundation Of Canada
NAICS code:452 General Merchandise Stores
Catalog address:
Email:
Telephone: (613) 230-7379
Fax: 230-7353
Most popular catalog items:
BBB Membership:
Independent security audit performed by:

---
[Top]
---
Infomart
NAICS code:452 General Merchandise Stores
Catalog address: http://www.infomart.net/surplus/
Email: surpinfo@infomart.net
Telephone: 561-243-1219
Fax: 561-243-9889
Most popular catalog items:
BBB Membership:
Independent security audit performed by:

---
Intertain.com
NAICS code:453 Miscellaneous Retail
Catalog address: http://intertain.com/store/welcome.html
Email: store@intertain.com
Telephone:
Fax:
Most popular catalog items:
BBB Membership:
Independent security audit performed by:

---
[Top]
---
Jinil Au Chocolate
NAICS code:453 Miscellaneous Retail
Catalog address: http://www.wid.com/user/jinil/index.html
Email: http://www.wid.com/cybermall/jinil/orderform.html
Telephone: 1-(800)-64-JINIL
Fax: 1-516-295-2608
Most popular catalog items:
BBB Membership:
Independent security audit performed by:

---
[Top]
---
Kid's Cosy Cottons
NAICS code:448 Clothing & Clothing Accesories Stores
Catalog address:
Email:
Telephone: (613) 523-Cosy, 523-2679
Fax: (613) 236-8258
Most popular catalog items:
BBB Membership:
Independent security audit performed by:

---
Kitchen Sink Press, Inc.
NAICS code:323 Printing & Related Support Activities
Catalog address:
Email:
Telephone:
Fax: 1-516-872-0067
Most popular catalog items:
BBB Membership:
Independent security audit performed by:

---
[Top]
---
Lee Valley Tools, Ltd.
NAICS code:3345 Navigational, Measuring, Medical & Control Instrument Manufacturing
Catalog address:
Email:
Telephone: (613) 596-0350
Fax: (613) 962-0550
Most popular catalog items:
BBB Membership:
Independent security audit performed by:

---
Legendary Loon Trading Company Inc.
NAICS code:442 Furniture & Home Furnishings Stores
Catalog address:
Email:
Telephone: (613) 731-7890
Fax: (613) 521-0820
Most popular catalog items:
BBB Membership:
Independent security audit performed by:

---
LCBO
NAICS code:722 Foodservices & Drinking Places
Catalog address:
Email:
Telephone: 1-416-365-5930
Fax: 1-416-365-5
Most popular catalog items:
BBB Membership:
Independent security audit performed by:

---
Learning Tree International
NAICS code:611 Educational Services
Catalog address:
Email:
Telephone: 748-7741
Fax: 748-0479
Most popular catalog items:
BBB Membership:
Independent security audit performed by:

---
Lfi/Bestek Group Inc.
NAICS code:335 Computer & Electronic Product Manufacturing
Catalog address:
Email:
Telephone: (613) 523-5211
Fax: (613) 523-7069
Most popular catalog items:
BBB Membership:
Independent security audit performed by:

---
[Top]
---
Maxim Integrated Products (UK) Ltd.
NAICS code:335 Computer & Electronic Product Manufacturing
Catalog address:
Email:
Telephone: 011-44-0734-845-255
Fax: 011-44-0734-843-863
Most popular catalog items:
BBB Membership:
Independent security audit performed by:

---
MediTrust Healthcare Services Inc.
NAICS code:62 Health Care & Social Assistance
Catalog address:
Email:
Telephone: 1-800-263-8999
Fax: 1-416-246-0046
Most popular catalog items:
BBB Membership:
Independent security audit performed by:

---
Michael J. Gilbert, Pewterer
NAICS code:448 Clothing & Clothing Accesories Stores
Catalog address:
Email:
Telephone: (613) 724-6436
Fax: (613) 724-1266
Most popular catalog items:
BBB Membership:
Independent security audit performed by:

---
Misco Canada Inc.
NAICS code:335 Computer & Electronic Product Manufacturing
Catalog address:
Email:
Telephone: 1-800-661-6472
Fax: 1-905-477-9239
Most popular catalog items:
BBB Membership:
Independent security audit performed by:

---
Mormile Florists
NAICS code:11 Agriculture, Forestry, Fishing & Hunting
Catalog address:
Email:
Telephone: 1-800-526-7301
Fax: 1-516-766-7059
Most popular catalog items:
BBB Membership:
Independent security audit performed by:

---
[Top]
---
National Instruments
NAICS code:335 Computer & Electronic Product Manufacturing
Catalog address:
Email: info@natinst.com
Telephone: 1-800-433-3488
Fax:
Most popular catalog items:
BBB Membership:
Independent security audit performed by:

---
Natural Home Health Products.
NAICS code:445 Food & Beverage Stores
Catalog address:
Email:
Telephone: (613) 837-3673
Fax: (613) 837-3729
Most popular catalog items:
BBB Membership:
Independent security audit performed by:

---
Naturebound Kits Ltd.
NAICS code:448 Clothing & Clothing Accesories Stores
Catalog address:
Email:
Telephone: (613) 345-5487
Fax: (613) 345-5545
Most popular catalog items:
BBB Membership:
Independent security audit performed by:

---
NEBS Business Forms Ltd.
NAICS code:452 General Merchandise Stores
Catalog address:
Email:
Telephone: 1-800-461-7572
Fax: 1-800-461-3325
Most popular catalog items:
BBB Membership:
Independent security audit performed by:

---
New York Institute Of Photography.
NAICS code:611 Educational Services
Catalog address:
Email:
Telephone: (613) 749-8248
Fax: (613) 749-9551
Most popular catalog items:
BBB Membership:
Independent security audit performed by:

---
[Top]
---
O'shea's Market Ireland
NAICS code:453 Miscellaneous Retail
Catalog address:
Email:
Telephone: (613) 235-5141
Fax: (613) 224-7848
Most popular catalog items:
BBB Membership:
Independent security audit performed by:

---
[Top]
---
Paper Direct Inc.
NAICS code:322 Paper Manufacturing
Catalog address:
Email:
Telephone: 1-800-272-7377
Fax: 1-800-443-2973
Most popular catalog items:
BBB Membership:
Independent security audit performed by:

---
The Paper Source
NAICS code:452 General Merchandise Stores
Catalog address:
Email:
Telephone: (613) 267-7191
Fax: (613) 267-5071
Most popular catalog items:
BBB Membership:
Independent security audit performed by:

---
Pasternack Enterprises
NAICS code:335 Computer & Electronic Product Manufacturing
Catalog address:
Email:
Telephone: 1-714-261-1920
Fax: 1-714-261-7451
Most popular catalog items:
BBB Membership:
Independent security audit performed by:

---
Pen Delphin Studios Ltd.
NAICS code:71 Arts, Entertainment & Recreation
Catalog address:
Email:
Telephone: 1-905-723-9940
Fax: 1-905-723-0
Most popular catalog items:
BBB Membership:
Independent security audit performed by:

---
Product Studio Inc.
NAICS code:448 Clothing & Clothing Accesories Stores
Catalog address: http://www.productnet.com/
Email:
Telephone: 1-800-PRODUCT
Fax: 1-213-932-6290
Most popular catalog items:
BBB Membership:
Independent security audit performed by:

---
Publicite+
NAICS code:99 Unclassified Establishments
Catalog address:
Email:
Telephone: 741-8298
Fax: 741-8263
Most popular catalog items:
BBB Membership:
Independent security audit performed by:

---
[Top]
---
Quill Corporation Canada Ltd.
NAICS code:452 General Merchandise Stores
Catalog address:
Email:
Telephone: 1-800-388-4850
Fax: 1-800-388-4855
Most popular catalog items:
BBB Membership:
Independent security audit performed by:

---
[Top]
---
Royal Canadian Mint
NAICS code:339 Miscellaneous Manufacturing
Catalog address:
Email:
Telephone: 267-1871
Fax: 993-4092
Most popular catalog items:
BBB Membership:
Independent security audit performed by:

---
Russell's Workshop
NAICS code:442 Furniture & Home Furnishings Stores
Catalog address:
Email:
Telephone: (613) 962-2306
Fax: (613) 962-0550
Most popular catalog items:
BBB Membership:
Independent security audit performed by:

---
[Top]
---
Sage Publications Inc.
NAICS code:323 Printing & Related Support Activities
Catalog address:
Email:
Telephone: 1-805-499-0721
Fax: 1-805-499-0871
Most popular catalog items:
BBB Membership:
Independent security audit performed by:

---
Samuelsohn Ltd
NAICS code:448 Clothing & Clothing Accesories Stores
Catalog address:
Email:
Telephone: 1-514-273-7741
Fax: 1-514-273-1462
Most popular catalog items:
BBB Membership:
Independent security audit performed by:

---
Searchline
NAICS code:62 Health Care & Social Asssistance
Catalog address:
Email:
Telephone: 613 825-1640
Fax: 613 825-0549
Most popular catalog items:
BBB Membership:
Independent security audit performed by:

---
Seal Furniture
NAICS code:442 Furniture & Home Furnishings Stores
Catalog address: http://sealfurniture.com/
Email:
Telephone: (714) 737-3559
Fax:
Most popular catalog items:
BBB Membership:
Independent security audit performed by:

---
Societe des alcools du Quebec
NAICS code:722 Foodservices & Drinking Places
Catalog address:
Email:
Telephone: 1-800-463-8972
Fax: 1-800-462-8460
Most popular catalog items:
BBB Membership:
Independent security audit performed by:

---
South Bay
NAICS code:448 Clothing & Clothing Accesories Stores
Catalog address: http://corp.tig.com/noonan/index.htm
Email:
Telephone: 1-800-638-7509
Fax:
Most popular catalog items:
BBB Membership:
Independent security audit performed by:

---
Spy Supply
NAICS code:335 Computer & Electronic Product Manufacturing
Catalog address:
Email:
Telephone: 1-(716)-235-8360
Fax: 1-(716)-235-8366
Most popular catalog items:
BBB Membership:
Independent security audit performed by:

---
Sunburst Communications
NAICS code:611 Educational Services
Catalog address:
Email:
Telephone: 1-800-321-7511
Fax: 1-914-747-4109
Most popular catalog items:
BBB Membership:
Independent security audit performed by:

---
[Top]
---
The Business Depot Ltd.
NAICS code:452 General Merchandise Stores
Catalog address:
Email:
Telephone: 745-4773
Fax: 745-5417
Most popular catalog items:
BBB Membership:
Independent security audit performed by:

---
The Sharper Image
NAICS code:453 Miscellaneous Retail
Catalog address:
Email:
Telephone: 1-415-445-6000
Fax: 1-415-781-5251
Most popular catalog items:
BBB Membership:
Independent security audit performed by:

---
Time Motion Tools
NAICS code:8111 Automotive Repair & Maintenance
Catalog address:
Email:
Telephone: 1-800-779-8170
Fax: 1-800-779-8171
Most popular catalog items:
BBB Membership:
Independent security audit performed by:

---
TRANSCAT
NAICS code:335 Computer & Electronic Product Manufacturing
Catalog address:
Email:
Telephone: 1-800-828-1470
Fax: 1-800-395-0543
Most popular catalog items:
BBB Membership:
Independent security audit performed by:

---
[Top]
---
Universal
NAICS code:71 Arts, Entertainment & Recreation
Catalog address:
Email:
Telephone: (613) 235-3050
Fax: (613) 235-1975
Most popular catalog items:
BBB Membership:
Independent security audit performed by:

---
[Top]
---
The Valley Goods Co
NAICS code:445 Food & Beverage Stores
Catalog address:
Email:
Telephone: (613) 232-2762
Fax: (613) 232-3477
Most popular catalog items:
BBB Membership:
Independent security audit performed by:

---
[Top]
---
Wear Guard Work Clothes
NAICS code:448 Clothing & Clothing Accesories Stores
Catalog address:
Email:
Telephone: 1-800-226-6342
Fax: 1-617-871-8239
Most popular catalog items:
BBB Membership:
Independent security audit performed by:

---
The Writing School
NAICS code: 611 Educational Services
Catalog address:
Email:
Telephone: 613 749-8248
Fax: (613) 749-9551
Most popular catalog items:
BBB Membership:
Independent security audit performed by:

---
[Top]
---
[Top]
---
Yuko
NAICS code: 448 Clothing & Clothing Accesories Stores
Catalog address:
Email:
Telephone: (613) 253-0787
Fax: 253-8972
Most popular catalog items:
BBB Membership:
Independent security audit performed by:

---
[Top]
---
Please contact us at:
array (at) ARRAYdev.com
Fax: (613)248-4819
© ARRAY Development

---
[Home]
[Top]