[Home] [Current Edition] [Compendium] [Forum] [Web Archive]
[Email Archive] [Guestbook] [Subscribe] [Advertising Rates]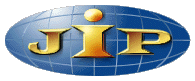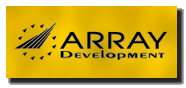 Journal of Internet Purchasing
ISSN 1206-4890
Editorial Advisory Board
---
Publisher: Nahum Goldmann
Nahum Goldmann has been employed as a manager, scientist and lecturer in leading industrial high-tech firms and academia. Mr. Goldmann has published several critically acclaimed books that deal with knowledge transfer issues. As Vice President of Research and Development at ARRAY Development he leads the development of Extranet-based solutions for use in online procurement and electronic banking and commerce.
Editor & Moderator: Fred Sollish, M.S., C.P.M.
Fred Sollish is a Director of the National Association of Purchasing Management's Silicon Valley affiliate and Chairman of its Electronic Commerce Committee. He has served as a manufacturing engineer, reengineering specialist, materials manager, purchasing manager, instructor and consultant in a variety of industries ranging from print media to industrial manufacturing to healthcare and biotechnology. Fred's main area of interest is the application of new technology (especially the Internet) to the purchasing function and he has been a frequent speaker and writer on the subject. Fred holds a Master's Degree in Procurement and Contract Management from St. Mary's College of California and lifetime NAPM certification. He resides in San Carlos, California and is currently employed as a Purchasing Manager at Read-Rite Corporation.
Managing Editor:Jon-Paul Mitton
Jon-Paul Mitton is Director of Communications for ARRAY Development and CSCI Computer Security Canada Inc. of Ottawa. In the past, Jon-Paul Mitton has conducted communications and media relations for a number of Members of Parliment in addition to communications consulting for a number of private clients.
Contributing Editor: William Christensen, C.P.M.
William (Bill) Christensen is a doctoral candidate at Oklahoma State University in Marketing, with 5 years of doctoral studies at Michigan State University in Security and International Business. Bill has over 20 years of professional security experience, including director level positions in two Fortune 500 companies. He also provides security consulting services and has presented several security seminars. Bill manages and operates The Security Station at
Contributing Editor: Michael Asner
Michael Asner is a consultant in information technology and procurement. He has written 6 books about RFPs and is publisher of The RFP Report, a quarterly newsletter. His latest book, The Request For Proposal Handbook, is published by Government Technology in Sacramento.
Contributing Editor: Arie Segev
Arie Segev is a professor at the Walter A. Haas School of Business and the Director of the Fisher Center for Information Technology & Management at The University of California, Berkeley. He also has an affiliate faculty position with the Computer Science Research & Development Department of Lawrence Berkeley National Laboratory. Professor Segev's research has dealt with Electronic Commerce and various issues related to Information Management technologies, techniques and methodologies. Professor Segev has published over 70 papers on the above topics in leading journals and conferences, and consulted government and industry. He is currently engaged in a study of the Impact of the Internet on Purchasing Practices.
Contributing Editor: Mark Nissen
Mark Nissen is a professor of systems management at the Naval Postgraduate School (NPS) where he teaches courses on the acquisition of software and information technology and conducts research on the application of artificial intelligence to innovate procurement and acquisition processes. He currently leads the NPS acquisition research program and coordinates the School's research activities through the Defense Acquisition University consortium, where he continues his interests in procurement process reengineering and Internet-based intelligent agents. Before beginning his academic career, Dr. Nissen acquired a dozen years' aerospace management experience in the Contracts & Pricing area and served as a Supply Officer in the U.S. Naval Reserve.
Contributing Editor: Lee Krotseng, C.P.M.
Lee Krotseng is the Manager of Seminars and Training for International Purchasing Service (Detroit, Mi), a supplier of temporary purchasing/materials professionals and consulting/training services. He has over 17 years purchasing and materials management experience from small startups to divisions of Fortune 500 Companies. Lee has a Master's Degree in Industrial Management. He is the author of the textbook "Global Sourcing," has written many articles, and regularly presents seminars and speaks on purchasing to NAPM affliates nationwide. Lee has also taught college level courses in purchasing and computer applications for business. Lee is currently on the Board of Directors and is the C.P.M. Study Review instructor for NAPM Tri-State.
Contributing Editor (ASIA): Chin Nam Chia, C.P.M.
Chin Nam Chia is a Procurement Systems Consultant with IBM Singapore, specializing in Electronic Procurement Services. He has a unique combination of extensive hands-on purchasing experience, combined with a thorough technical background and understanding. Chin Nam Chia has been active in purchasing training and education in the Asia region, and is a member of NAPM's Singapore affiliate. He has received several special awards from IBM for his achievements in both purchasing and e-commerce.