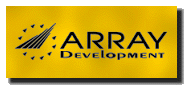 Internet Directory of Catalogs
---



---
A Note to Catalog Distributors
If you would like an enhanced listing for your Catalog, please contact us.
In addition to the current data, your listing can include more comprehensive information, such as:

Multiple product categories;
A list of key sales representatives;
A list of commercial outlets which carry your products;
A list of company phone and fax contact numbers;
A list of your company's customer services;
A listing of your company's Email address and WebPage URL;
Any other data which is pertinent to your business endeavors.

The material on the Web might include text, graphics and photos, voice greetings from you or your CEO, as well as movies and animation.
Electronic publishing on the Internet could satisfy your communications needs and provide positive visibility of your business efforts in the global marketplace.
Electronic publishing provides you with a unique opportunity to:

Promote your products and services to your customers;
Maintain a visible presence within your business sector;
Make the general public fully aware of your products.
To keep the Vendor List up-to-date, please examine and periodically update your listing.

If you are aware of any additional catalogs which should be posted in our directory, please visit the Registration area, to let us know of them.
---
Please contact us at:
array (at) ARRAYdev.com
Phone: (613)733-0399
© ARRAY Development
---
[Home]