[Home] [Directory] [Guestbook] [Advertising] [Press Release] [Update] [Français]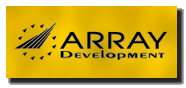 Directory of Diplomatic Representatives in Canada
---
---
A Note to the Diplomatic Representatives in Canada
If you would like an enhanced listing in the Directory, please contact us to arrange an executive presentation to discuss your options:
In addition to the current data, your listing can include more comprehensive information, including:

The flag and other graphic symbols of your country;
A list of key embassy contacts and consular representatives;
A list of commercial and business contacts within your country;
A link to your Embassy's Web site;
Your services, hours of operations, embassy holidays;
Other pertinent data of your choice.

The material on the Web might include text, graphics and photos, voice greetings from you or your country's head of state, as well as movies and animations.
Electronic publishing on Internet could satisfy your communications needs and provide positive visibility of your diplomatic effort in Canada.
Electronic publishing provides you with a unique opportunity to:

Promote your essential services to your clients;
Maintain visible presence in the regions and abroad (even when you can not afford to maintain a physical presence);
Make the Canadian public fully aware of the crucial role that you play representing your country.
To keep our Directory up-to-date, please examine and periodically update your listing.

Please send updates using email (preferred), fax or by phone, to:
array (at) ARRAYdev.com
Phone: (613)733-0399
Fax: (613)248-4819
---
[Search our site] [Our access stats] [Recommended configuration]